Closed: Fall/Winter 2022-23: Sustainability Event Planning and Marketing Assistant
Closed: Call for Event Coordinator Job Applications
Closed: Fall/Winter 2021-22: Sustainability Research Assistants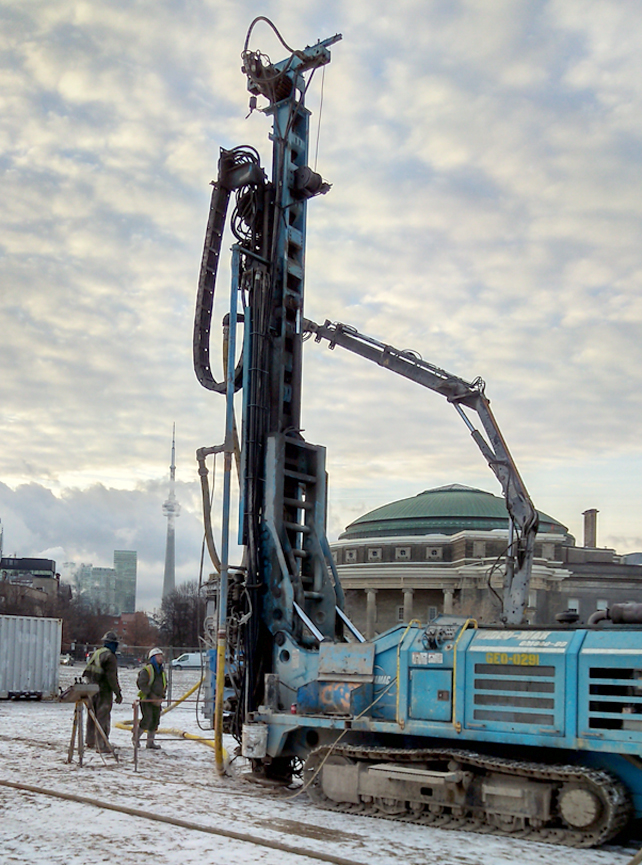 U of T's Path to a Low-Carbon Future Begins Deep Below King's College Circle
An energy-saving project to be constructed beneath front campus is one of dozens the university will undertake over the next decade to reduce its carbon footprint.
Read the full story.
U of T's proposed geoexchange project on Front Campus is one of urban Canada's largest
With its expansive lawn flanked by heritage buildings like Convocation Hall and University College, Front Campus is the historic centrepiece of the University of Toronto's St. George campus. Now, the iconic green space is poised to be at the heart of the university's mission to reduce carbon emissions and meet ambitious climate change commitments.
A new sustainability project proposed under U of T's Low Carbon Action Plan aims to make Front Campus the site of a geoexchange system. Boreholes would be drilled deep into the ground to allow for storage of surplus heat, generated by mechanical systems in the summer, for use in the cold winter months.
Read the full story.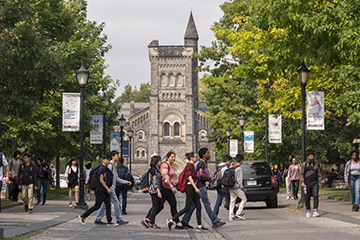 The University of Toronto is a smoke-free campus
After the Governing Council passed a new Smoke-Free Policy on December 13, 2018, the University of Toronto became a smoke-free campus. This policy reflects the University's commitment to provide a safe and healthy environment for everyone in the U of T community.