Meet the 2022-23 Innovation Prize Winners!
1st Place Winner – MissionE
Prize: $10,000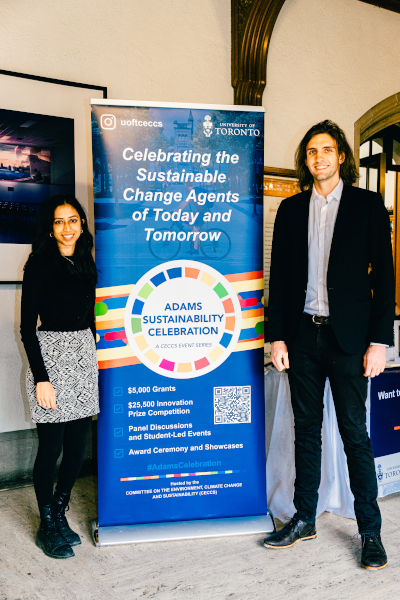 MissionE is a farmer-first SaaS platform recommending field-level optimal fertilizer applications for farmers. Not only does the platform help farmers save money on excess fertilizers, it also reduces nitrous oxide emissions while helping Canada stay on track with emissions targets.
2nd Place Winner – Negup Chufa
Prize: $7,500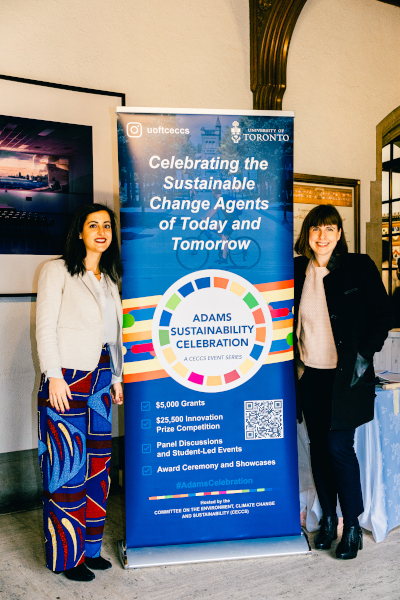 Negup Chufa brings you indigenous superfoods directly from African smallholders using climate-smart and socially-just production. Our main products are gluten-free tigernut flour and oil from Ghana that fortify baked goods to aid digestion, lower blood sugar and improve cardiovascular health.
3rd Place Winner – Tuuli
Prize: $5,000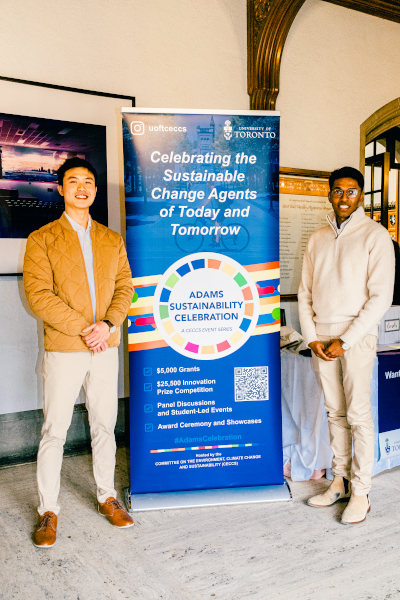 Tuuli is the first integrated platform for building material data discovery and management. We cut the time it takes to select sustainable materials by 80%, empowering real estate developers, architects, and governments to fuel the booming green building market.
Runner-up Winners:
EVOLVERE Mental Health
Prize: $1,000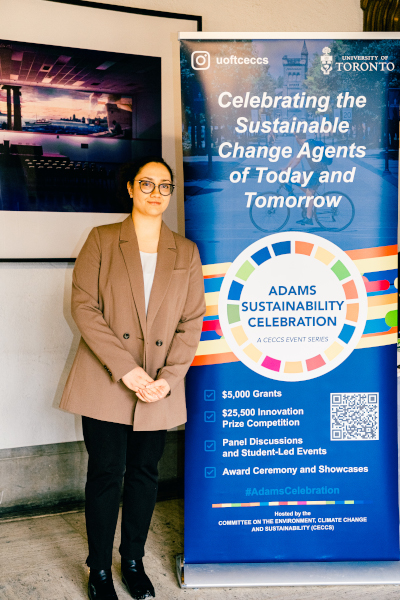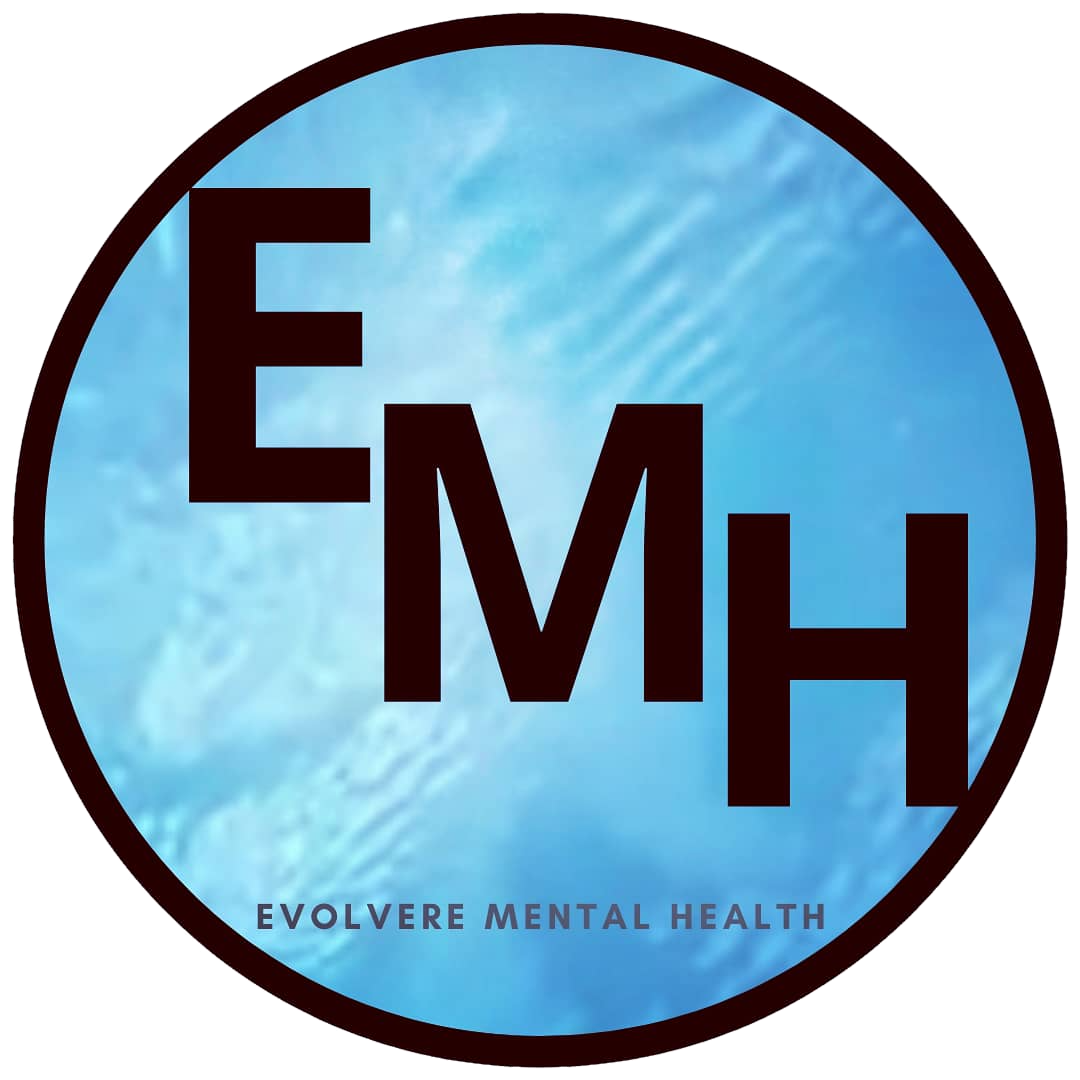 EVOLVERE Mental Health is a digital mental health platform that focuses on the student perspective and experience. Our dynamic, collaborative, and co-learning-based community can help YOU push past buzzwords and improve your mental health.
Inwit
Prize: $1,000

Inwit is Toronto's first Zero Waste Takeout Ordering Platform. It is an innovative solution to single-use waste. A marketplace that encompasses a reusable container borrowing system, rewards system, and a food ordering platform, all tracked by NFC technology.
Sparked
Prize: $1,000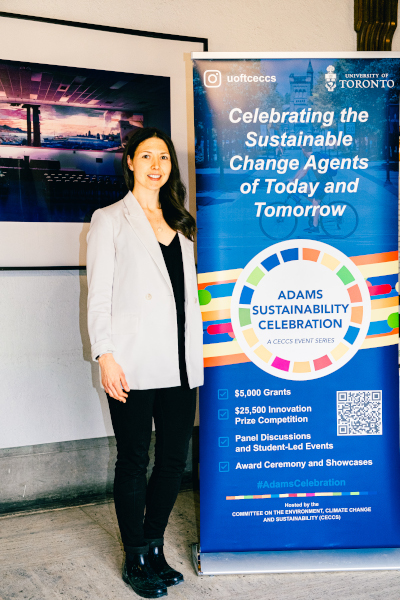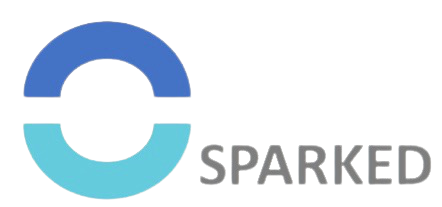 Sparked provides a handheld device for early risk detection of cardiovascular disease using a saliva sample. With the latest developments in nanotechnology and microfluidics, SPARKED removes the need for a traditional laboratory and offers screening results in your hands that are accurate, fast, and affordable.
Thank you to all our Adams Sustainability Innovation Prize Competition participants, contestants, and judges!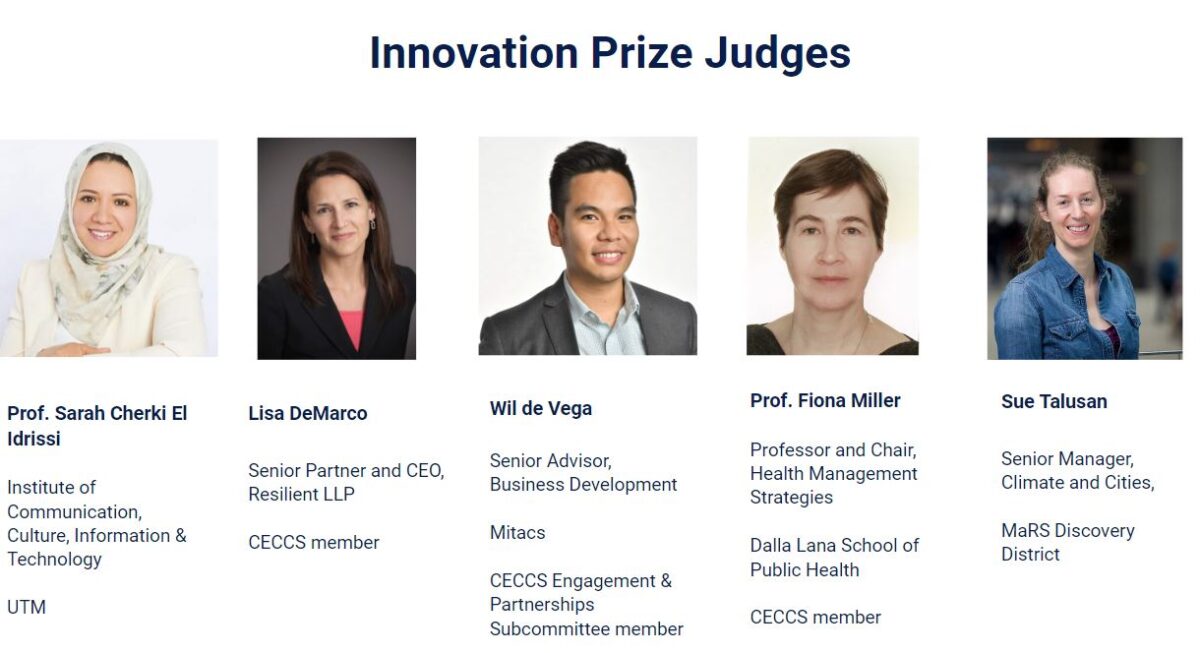 For the 2022-23 competition, eligibility requirements were as follows:
The team has at least one founder who is a current U of T student, post doc or a recent alum (i.e. graduated no earlier than July 2019).
Open to all faculties and sectors across the tri-campus.
If the team is a start-up company, applicants must have less than $25,000 cumulative funding or investment (not including research grants), and less than $25,000 cumulative revenue as of September 2022.
Finalists must present their pitch in person to the panel of judges at the Innovation Prize Pitch Competition that was held on Friday, March 3, 2023.