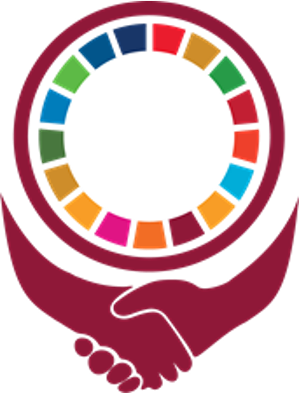 The Engagement & Partnerships (E&P) Subcommittee aims to promote U of T's local and international sustainability partnerships.
Engagement & Partnership Subcommittee Goals
5000 students/year on Engagement & Partnership projects in the community
Develop sustainability-oriented Community Engaged Learning (CEL) principles
Establishing sustainability as a priority in CEL courses
University Climate Change Coalition (UC3)
The University Climate Change Coalition (UC3) was established in 2017 to mobilize university resources and expertise in North America to accelerate local and regional climate action in partnership with businesses, cities and states, foundations, and other organizations. U of T was one of the inaugural members, and since 2017 the network has grown to 23 members: 4 Canadian, 2 Mexican, and 17 American.
U of T has been actively involved in UC3 and in 2021 we strengthened our leadership in the coalition with the addition of John Robinson, CECCS Co-Chair, on the UC3 steering committee. Based on lessons learned over the past two years from cross-sector forums, internal collaborations, webinars, and partnerships with local and regional stakeholders, UC3 has developed a Strategic Plan, which outlines 5 core values, 3 goals and 15 strategies aimed at campus, community and global engagement of member universities on climate action.
The three goals are:
Leverage university resources to accelerate and promote climate action research, teaching and/or co curricular activities on campus Sphere of Influence: Community
Foster and strengthen cross-sector partnerships in community to cocreate place-based climate action solutions that reduce GHG emissions and build community resilience Sphere of Influence: Global
As an international coalition, elevate and amplify research universities' leadership role in accelerating global climate action and transitioning to a more resilient, low-carbon future
U of T is also the founding member of the UC3's Urban Climate Action Network (UCAN), which currently includes six UC3 universities and is intended to create university/city partnerships on climate action
Learn more about the University Climate Change Coalition here.
U7+ Alliance
The U7+ Alliance, founded by French President Emmanuel Macron who hosted the G7 Summit in 2019, is a unique international partnership that brings together 50+ leading universities in Europe, North America, Asia and Africa to tackle the most pressing global challenges of the day. At the inaugural U7+ Alliance summit, the presidents of member universities collectively made commitments on 5 key topics for the future of universities around the world, under the general baseline "The inherent responsibility of being a world-class university today." One of the topics is Principle 3: Climate and Energy Transitions, or more broadly, addressing environmental and sustainability issues.
With regards to Principle 3, the U7+ recognizes that universities have a major role to play in addressing environmental issues and challenges to sustainability such as climate change, biodiversity, and energy transition. This includes leading by example on the respective campuses of U7+ members. The participating universities in Principle 3 have committed to work together on two specific actions:
Action 1 (access to sustainability courses) is co-championed by U of T, Paris Sciences et Lettres (PSL), and the University of Edinburgh (UoE),
Action 2 (GHG emissions reduction and energy efficiency) is co-championed by UoE and U of T.
As the UK hosted the G7 Summit in Cornwall with a priority on tackling climate change and preserving biodiversity in June 2021, and the UN Climate Change Conference (COP 26) in Glasgow in November 2021, the U7+ steering committee has selected sustainability and climate change as the theme for the 2021 U7+ Presidential Summit in October 2021. This was done with the goal of making it an opportunity to articulate and develop a clearer message about the role of universities in contributing to such global challenges and align with the ongoing work and discussions of the G7 and at COP26.
U of T's U7+ activities are led by the Office of the Vice-President, International, supported by CECCS. As co-champions of both Action 1 and 2, CECCS co-led two workshops in 2021.
Learn more about the U7+ Alliance here.
Membership
| | | | | |
| --- | --- | --- | --- | --- |
| Faculty | Alumni | Student | Staff | External |
| | | | | |
| Name | Affiliation | Type |
| --- | --- | --- |
| Derek Newton (Chair) | Assistant Vice-President, Innovation, Partnerships and Entrepreneurship | VP Liaison |
| Christian Abizaid | Professor and Acting Director, School of the Environment | Faculty |
| Basil Abu Sara | BASc, Engineering Science | Undergraduate Student |
| Matthew Adams | Department of Geography, Geomatics and Environment, UTM | Faculty |
| Andrew Arifuzzaman | Chief Administrative Officer, UTSC | Staff |
| Gwen Burrows | Assistant Vice President, International Engagement and Impact | Staff |
| Karen Chapple | Director, School of Cities; Department of Geography & Planning | Faculty |
| Simona Chiose | Divisional Lead, Public Affairs, Government Relations Office | Staff |
| Lisa DeMarco | Senior Partner and CEO, Resilient LLP | Alumni |
| Amanda Harvey-Sánchez | PhD Candidate, Anthropology | Graduate Student |
| Shashi Kant | Director, Master of Science in Sustainability Management MScSM; Institute for Management & Innovation; Department of Geography, UTM | Faculty |
| Karen Shim | Communications Associate, Vice-President and Provost | Staff |
| Shannon Simpson | Director, Indigenous Initiatives | Staff |
| Colin Swift | Business Development Officer, Industry Partnerships, Innovation & Partnerships Office | Staff |
| Ivette Vera-Perez | President and CEO, Canadian Hydrogen and Fuel Cell Association (CHFCA) | External |
Project Manager: Kristy Bard