As part of the Adams Sustainability Celebration, in 2022-23 three grants of $5,000 each were made available to U of T staff members with a concrete plan to advance sustainability on campus. The approach to sustainability we take here addresses both human and environmental wellbeing (instead of simply focusing on reducing environmental damage), in accordance with the United Nations' Sustainable Development Goals (SDGs). The winners are listed below.
Day Milman, Hart House Farm Land Restoration Garden Project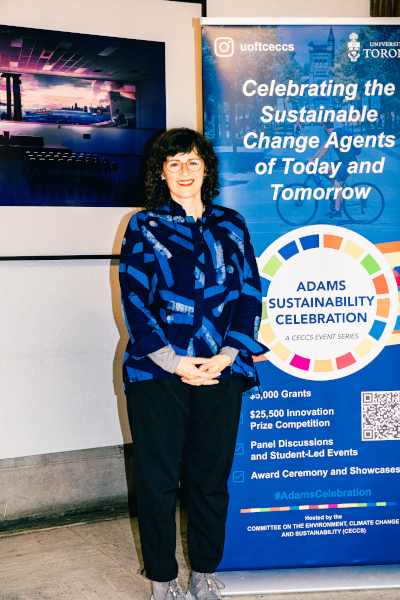 Day Milman is the Manager of Integrated Arts Education at Hart House. She received funding for the Hart House Farm Land Restoration Project developed in consultation with knowledge keepers and members of the Indigenous community. The first phase will include preparing land on the Hart House Farm to grow traditional foods and medicines grounded in Indigenous Traditional Ecological Knowledge and sustainability practices. They hope the land restoration project will become a space for Indigenous and non-Indigenous community members at U of T and beyond to gather, learn, and create on the land.
Rouben Tchakhmakhtchian, Department of Chemistry Digitization Efforts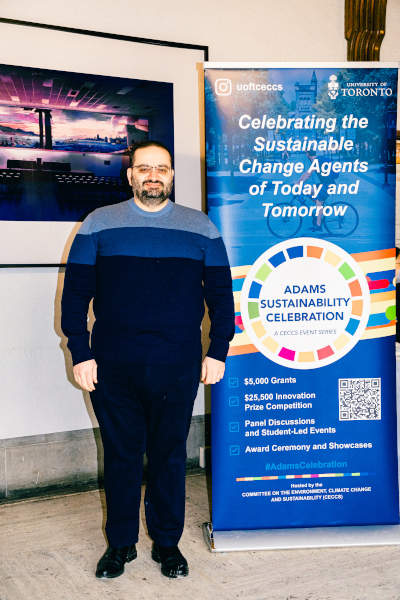 Rouben Tchakhmakhtchian is the Manager of Chemistry IT Services. Since 2020, the Department of Chemistry has invested $30,000 in hybrid delivery of academic events with modern, energy-efficient technology. They have digitized business processes and associated documents, forms and payments with a focus on automation. Funding from this grant will go towards renewing their MFP photocopier fleet and deploying print management and encouraging sustainable behaviour through a platform called Papercut that allows users to track their environmental impact and cost savings.
Roberta Brown, Matthew Seegmiller and Linda Quattrin, Naylor Building Courtyard Oasis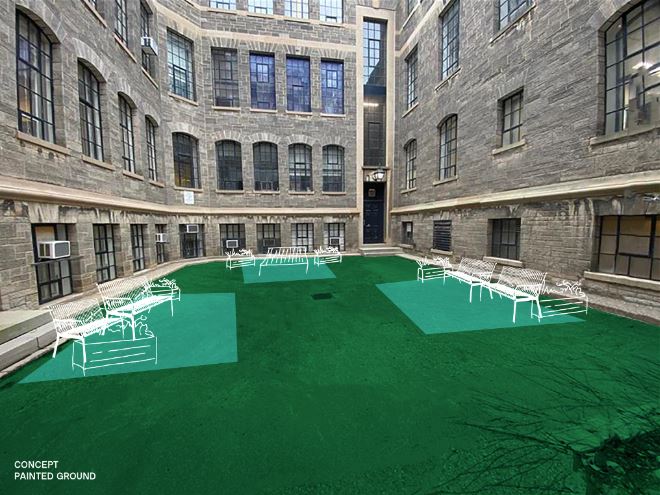 Roberta Brown, Manager of Digital Communications, Matthew Seegmiller, Facilities Planner and Linda Quattrin, Director in the Office of Communications at the Faculty of Medicine teamed up to propose the transformation of a barren, underutilized concrete courtyard into a vibrant green space. The Naylor Building Courtyard Oasis will provide habitat for urban wildlife and a welcoming environment for University community members.