As part of the Adams Sustainability Celebration, three grants of $5,000 each are available to U of T students to advance sustainability on campus. The approach to sustainability we take here addresses both human and environmental wellbeing (instead of simply focusing on reducing environmental damage), in accordance with the United Nations' Sustainable Development Goals (SDGs).
Eligibility Criteria
Current undergraduate or graduate students from any faculty and discipline across U of T can apply for this grant. The individual or group should have a keen interest in sustainability and a concrete plan to advance sustainability on campus. Their plan may include engaging other students, faculty, staff and/or alumni.
Evaluation Criteria
Individuals/teams will be considered for the grant based on their demonstrated leadership in sustainability and the following parameters:
The degree of innovation, originality, and viability of the plan (including a realistic timeline).
Demonstrated competencies needed to implement the plan.
An explanation of how the idea will enhance sustainability on campus (impact).
The overall contribution of the individual/team to sustainability initiatives on campus.
Application Process
Submit a brief one-page description of your sustainability interest and plan, which must take place between February – December 2023. This plan should be between 400-600 words and include details about the positive contributions the initiative will make to U of T, plus a detailed budget on how the funds will be used. Applicants must be in good academic standing. A transcript is required for individual applicants or for each team member if a group is applying.
Given the continuing COVID-19 situation, the plan should also include a brief contingency plan if normal operations at U of T are interrupted. How might the plan be affected? Students may provide a maximum of two pages of supporting materials (optional).
Interested individuals or teams can apply themselves, nominations are not required. Applications should be emailed to ceccs@utoronto.ca under the subject line: Adams Sustainability Student Grant Application no later than November 30, 2022 at 11:59pm.
Review and Notification
The applications will be reviewed by the Committee on the Environment, Climate Change and Sustainability (CECCS) Secretariat. The winners will be notified via email by January 31, 2023, and announced at the Adams Sustainability Innovation Prize Competition and Award Ceremony tentatively scheduled for March 3, 2023. Winners will be expected to provide a brief 3-minute presentation of their plan at the event. Winners will also be asked to submit a brief report with copies of receipts detailing how the grant money was spent by February 29, 2024.  
Previous Student Grant Winners
2021-22 Adams Sustainability Student Grant Winners
U of T Sustainability Film Festival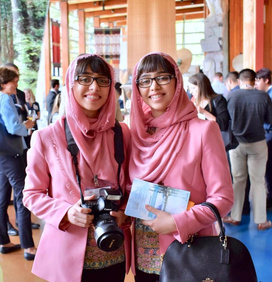 Nivaal Rehman and Maryam Rehman
The U of T Sustainability Film Festival aims to use the power of storytelling to raise awareness about sustainability on campus, and encourage students and faculty members to get involved and take action for the UN Sustainable Development Goals. The grant funding will help them achieve this mission by hosting a student short film competition, four virtual film events and a week-long film festival.
The Free Store at UTSC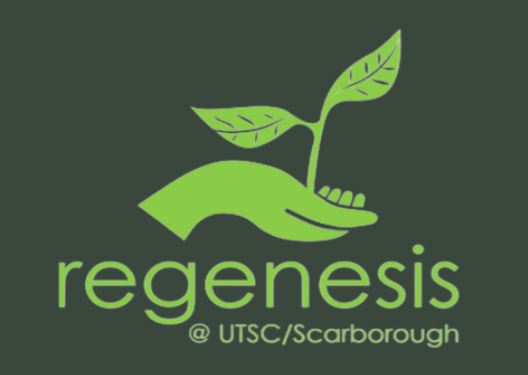 Sarah Gigi and Yaoyan Huang
Regenesis UTSC has secured space at a UTSC residence building for a Free Store, where items such as clothing, accessories, household goods and books are collected from donations and offered for free to students, faculty and the UTSC community. The Free Store helps promote education and awareness on anti-consumption and production and waste diversion. Funding from the Adams Sustainability Grant will assist in the hiring of a work-study position and a store coordinator who will collect donations from UTSC lost and found and residences, helping low-income students obtain items they need for free. More info available at https://www.utsc.utoronto.ca/sustainability/freestore
Tree Discovery Walk, UTSC Parks Canada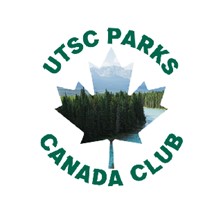 Devlin Grewal and Ayuni Ratnayake
Working in collaboration with the UTSC Department of Biological Sciences, the grant funding will assist in the design and implementation of an interactive tree walk through the UTSC Valley Trail, which will highlight tree species of ecological, cultural, and research significance via QR-codes and durable vinyl labels. The Tree Walk will facilitate curiosity and knowledge seeking through self-directed learning while nurturing physical and mental wellbeing.
2020-21 Adams Sustainability Student Grant Winners
SDG Student Hub at U of T

Sustainable Development Goals or SDG student hub has the mission of raising awareness and implementing solutions around the UN Sustainable Development Goals. Their work is guided by three pillars: education, community, and solutions.
The SDG student hub at U of T will be using their grant funding to spread out educational events throughout the year that expose hub members to specific SDGs, as well as NGOs and companies working to implement them. They will be holding a case competition in March that works with a local NGO, after which they intend to implement the winning solution to a community problem that drives impact and change in the community.
They are further developing a career development program that connects students to professionals through talks and networking events. Finally, their work also includes developing the first student journal at U of T that is focused solely on sustainability.
Learn more at: https://www.facebook.com/sdgstudenthub.uoft/
UTMSU Equity Team
UTMSU Equity Team seeks to address food insecurity on campus. They will be using their grant funding to develop a seed library at the UTM campus which offers community members access to free indoor-friendly seed gardening materials, rentable equipment, and educational workshops to challenge the social stigma of food insecurity and foster motivation in our community to help support food insecure Canadians.
Kat Dervenis
Kat Dervenis is a first year MBA student in Human Geography at the University of Toronto St. George whose research interests relate to environmental justice, social movements, and food sovereignty. She has a variety of experience working in the food justice world and supports grassroots community organizing around this issue.
Kat will be using her grant funding to support urban agriculture at U of T. She proposes that container gardening can be done in students' homes, supporting accessibility, local food production, and even mental health and wellbeing, especially in the context of Covid-19. She will be piloting an at-home container garden kit for students in need and those who have faced food insecurity. This kit will include soil seeds, an instruction document, and ways to reach out to students using list serves. Towards the end of the summer, once students have made progress on growing produce at home, they will have the opportunity to report on their food production experience, allowing for peer learning and ways to optimize the process in the future.