Transdisciplinary Knowledge Co-Production (TDCP) Workshop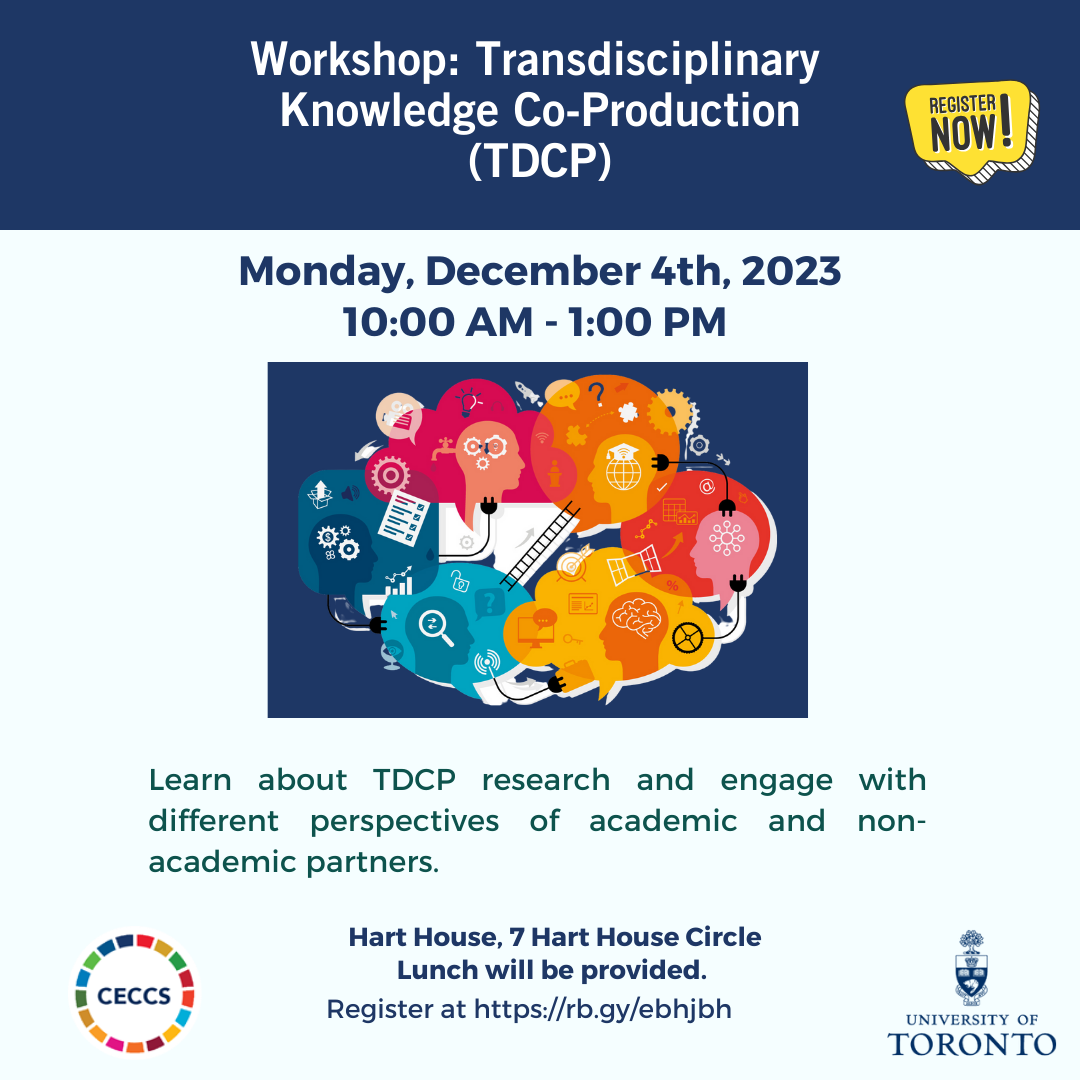 Transdisciplinary Knowledge Co-Production (TDCP) Workshop for early career researchers, post-doctoral fellows and PhD students at U of T
Engaged scholarship that involves partnership with non-academic stakeholders and addresses real world and complex challenges of sustainability and climate change requires a different approach to building knowledge and facilitating action. The Committee on the Environment, Climate Change, and Sustainability (CECCS) is hosting a Transdisciplinary Knowledge Co-Production (TDCP) Workshop for early-career researchers, post-doctoral fellows and PhD students at U of T. The first pilot session will introduce the concept of TDCP research, offer an opportunity to discuss the perspectives of different academic and non-academic partners, and include a working lunch to discuss what U of T should do to encourage more TDCP.
Time: 10:00am – 1:00pm, Monday, December 4, 2023
Location: Hart House (7 Hart House Circle, Toronto M5S 3H3)
Lunch will be provided.
Register at https://rb.gy/ebhjbh
The deadline to register for the workshop is 11:59 PM, 26th November 2023.