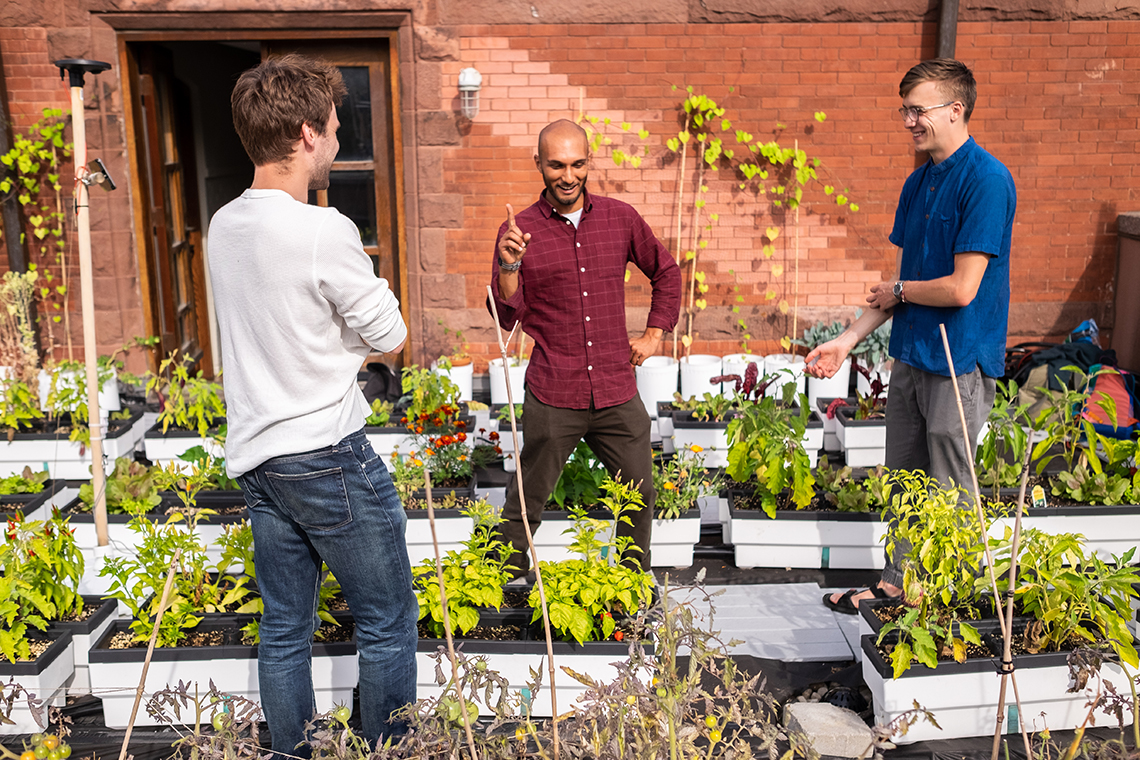 Prize-winning undergraduate research takes stock of U of T's sustainability-related courses, groups and projects
Rashad Brugmann says there's been a "groundswell" of support for sustainability initiatives on campus – an apt choice of words considering one example lay right under his feet.
He and fellow University of Toronto students Nicolas Côté and Nathan Postma walked the narrow lanes between crops growing on Trinity College's rooftop garden, including heirloom tomatoes, sweet and hot peppers and three kinds of eggplant.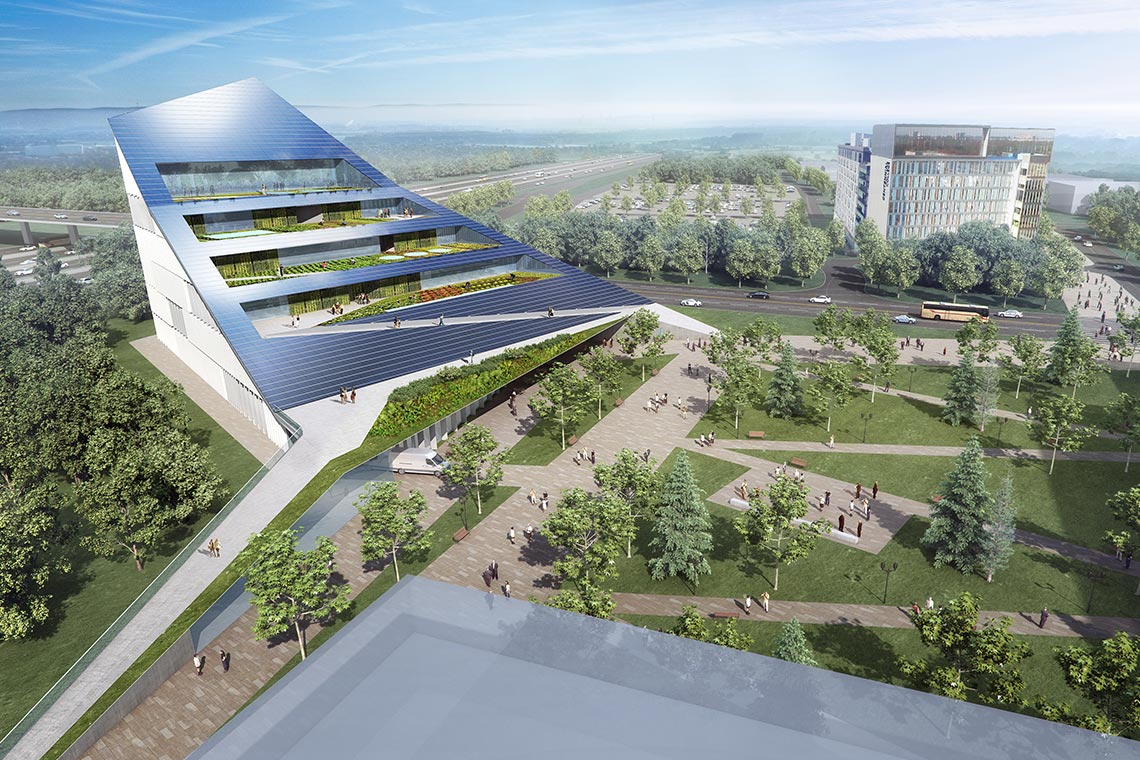 EaRTH-focused: U of T-Centennial College partnership to advance cleantech, build 'vertical farm'
The University of Toronto Scarborough and Centennial College are teaming up to establish the EaRTH District – an initiative aimed at advancing the cleantech sector through research, academic programming and commercialization.
EaRTH, which stands for Environmental and Related Technologies Hub, will be a knowledge and training centre at U of T Scarborough focused on the development of clean technologies.
Among the partnership's plans: apply innovative technologies to food production in an urban setting through the development of Canada's first net-zero vertical farm.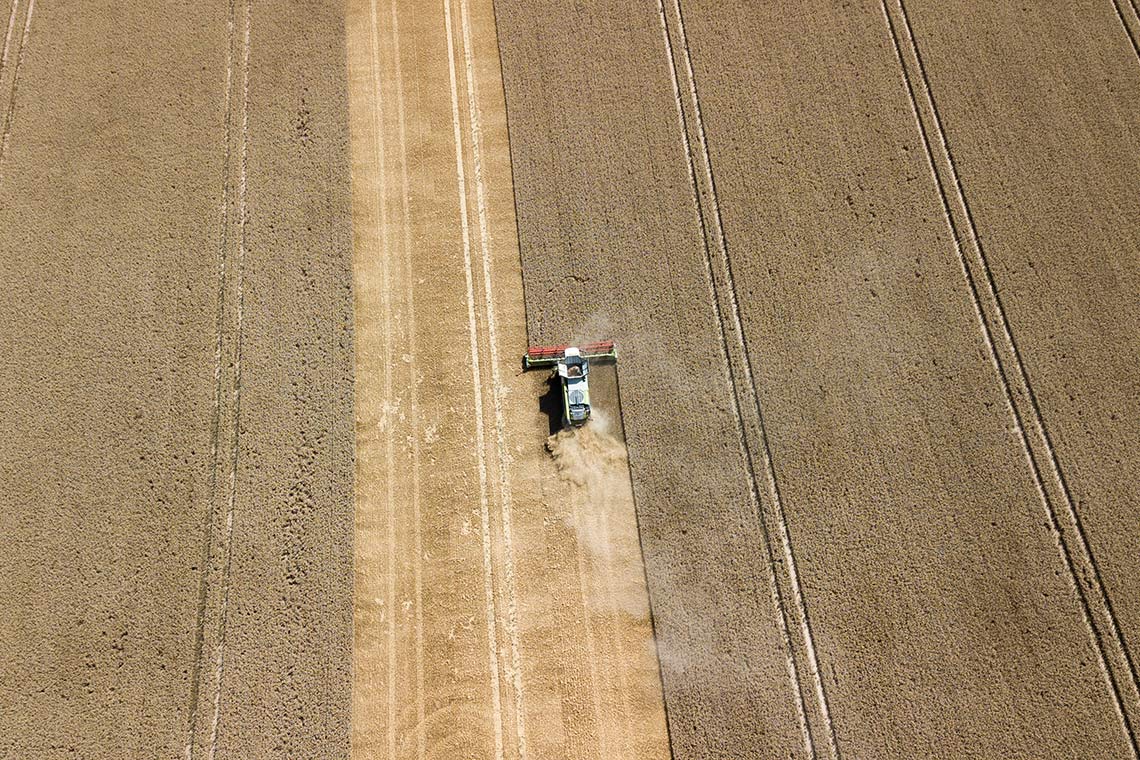 U of T-led study finds global crop diversity on the decline
A new University of Toronto study suggests we're growing more of the same kinds of crops around the world, presenting a major challenge to agricultural sustainability.